Summer BBQ Cork
Summer BBQ Cork 2017 with Marlboro Promotions
Summer BBQ and Festival of food Cork Playlist
(View video sample experience of a similar successful previous event)
Looking for entertainment? Click on the image below for a list of some of the more popular games that Marlboro Promotions can provide: 
Marlboro Promotions will be holding their Summer BBQ Cork 2017 in conjunction with the, 4 star, Rochestown Park Hotel, Cork, Ireland.
Please Note: We also offer a FREE alternative venue finding service if preferred. Contact us for more details.
Starting in May and running through to August 2017 we have something to suit everybody. There are a fantastic selection of menus available with many options to choose from. You can see menus below or you can download our menu with all the details by clicking <HERE>.
"We can cater for groups of 10 or 20 up to 600."
For groups of 10 to 150 check out the Summer BBQ options on this page. For larger groups of 150+ we have 'The fantastic festival of food' promotion. This promotion includes many artisan specialities requiring a minimum of 150 people to fully appreciate the wide range of choices on offer. For more details and a sample video of the 'The fantastic festival of food' promotion  click the link <HERE> or go to the page from the link in the drop down menu above.
Entertainment for both our promotions 'Summer BBQ Cork 2017' and 'The fantastic festival of food', are available on request. Contact a member of the Marlboro team for details of the wide range of entertainment options and choice of dates.
Summer BBQ Cork 2017 Menu Options
Finger Food Snack Menu: €16.95 per person
Please Note: On request an alternative Finger Food Snack Menu is Available @ €12 per person. Contact us for more details and menu options.
Selection of Handmade Sandwiches and Baps

Slow Roasted BBQ Ribs with Honey Glaze

Mini Beef Burgers with Homemade Relish & Red Cheddar Cheese

Crispy Chicken Goujons with Garlic Aioli

Duck Spring Rolls with Hoisin Sauce

Potato Skins Filled with Bacon, Mozzarella & Sour Cream

Cajun Chicken, Rocket & Guacamole Wrap

Chicken Wings with Hot Sauce, Blue Cheese Dip

Vegetable & Spinach Pakora Saffron Aioli

Crispy Cod bites with Tartar Sauce
*Tea/Coffee @ €2.50 extra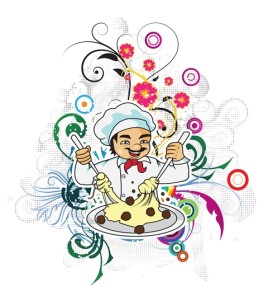 Menu One: €19.50 per person
Grilled hot Dog, wholegrain mustard onions

Crispy roast pork BBQ sauce, apple chutney

8oz beef burger, O'Keefe's Floury Bap, red cheddar cheese and pickle

Coleslaw with chives and crunchy bacon

Penne pasta with basil, sundried tomatoes and parmesan

Seasonal tossed salad with house dressing
Menu Two: €23 per person
Smoked paprika and garlic chicken drumsticks, lemon zest

Chilli and ginger roast pork belly

8oz beef burger, BBQ onions, floury bap

Potato skins filled with ham and cheese

Cous Cous with olives and courgettes

Beetroot with carrot and orange

Baby leaf and baby spinach, toasted almonds, lemon dressing

Curry coleslaw with fresh coriander
Menu Three: €28 per person
Chilli spiced hot dog with mustard sauerkraut

Lime and thyme roasted chicken fillet

8oz beef burger, BBQ onions

Maple syrup glazed rib rack

Caprese salad, seasonal leaves, avocado, parmesan, beef tomato

Chick peas, chorizo, artichokes, broad bean salad

Roster potato, spring onion, parsley mayonnaise.

Tagliatelle pasta, wild mushrooms, thyme and truffle vinaigrette
Menu Four: €33 per person

6 oz sirloin steak, café the Paris butter

Tiger prawn skewer with lemongrass and red chilli

8oz beef burger, cheese and bacon

Roasted chicken pieces, BBQ beans

Butter roasted corn on the cob

Cos lettuce, croutons, salty bacon, parmesan and Caesar dressing

Penne pasta with roasted Mediterranean vegetable's, Harissa oil

Coleslaw with fresh herbs

Warm baby potato salad with mint and almonds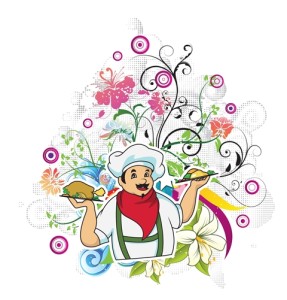 *All the above served with condiments which include:
Bread Rolls

Ketchup

Mustard

Relish

Pickled

Red Onion

Beef Tomato

Gherkins
Click on the image below for a list of some of the more popular games that Marlboro Promotions can provide for your event: 

Avoid Disappointment By Booking your Summer BBQ Cork 2017 Early…
Contact Roy at Marlboro Promotions Conference Event and Entertainment Management today for further information on our Summer BBQ Cork 2017 promotions or to discuss your summer party event and entertainment options.
Telephone:
Tel: 021 4890600
Email:
E-mail: [email protected]
Company Address:
Marlboro Promotions
Conference, Event and Entertainment Management
Block B5, Unit 2, Donnybrook Commercial Centre,
Douglas, Cork.
We would love to hear from you, whatever the celebration or occasion may be. It is always best to talk to a real person who has over 20 years of expertise in event and entertainment management.
Summer BBQ Cork 2017